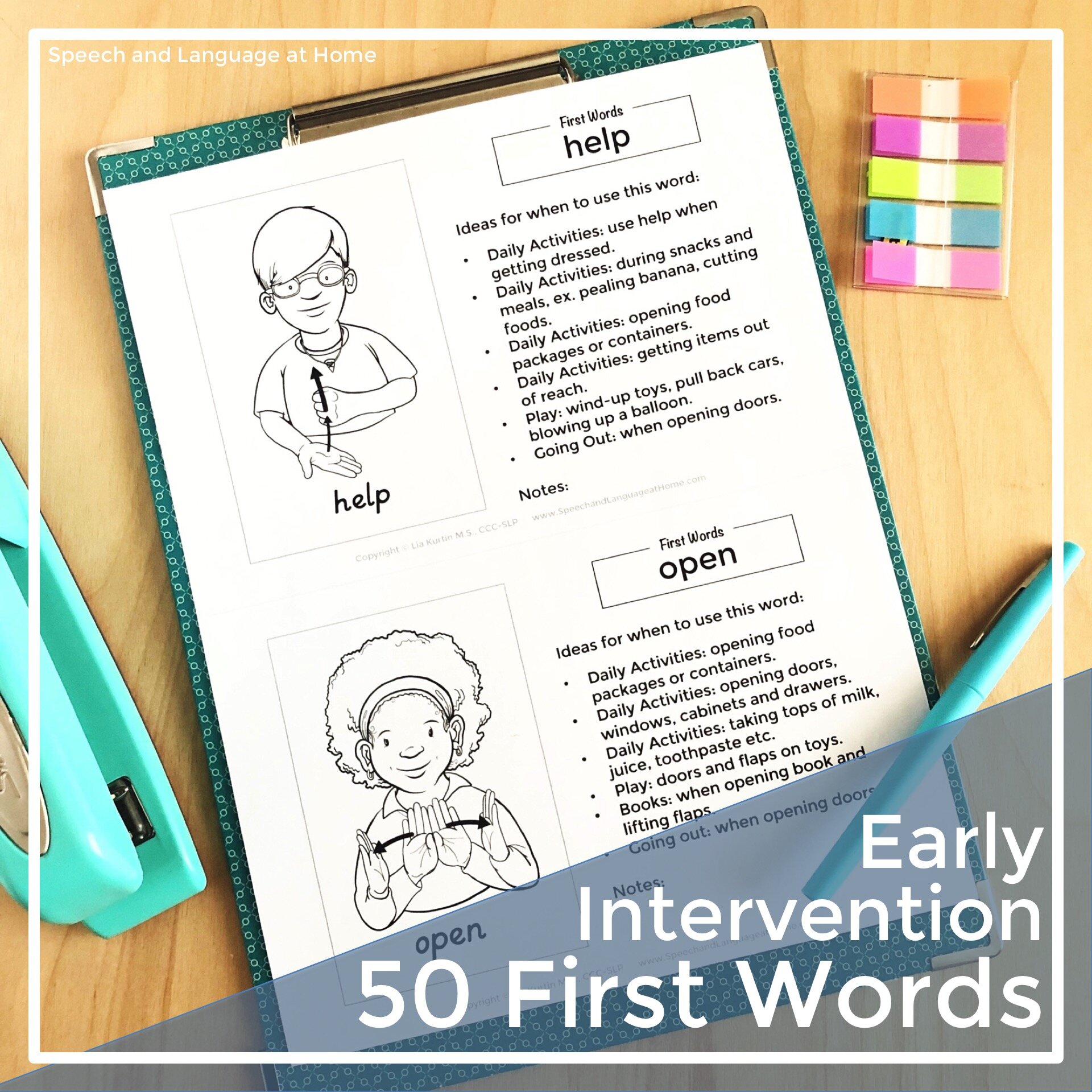 50 First Words
I love having simple handouts to give the families I work with.
This set of handouts has 25 pages half sheets (50 first words). They include a picture of the word in sign language and ideas for how to use it at home. Also included is an introduction page, a checklist of first words, a blank page to write first words and a weekly calendar to collect data.
The words chosen were selected from research and my experience working with children.
These are simply suggested words. They were designed as a starting place to build a child's vocabulary. Children's first words will differ based on their environment and unique interests.
This instant PDF download includes:
Word Lists Includes: mom, dad, eat, drink, more, done, stop, go, help, open, walk, run, play, jump, baby, cow, fish, duck, cat, dog, milk, cookie, water, juice, apple, banana, cereal, book, ball, bubbles, tree, sun, shoes, hot, in, on, up, down, please, thank you, me, you, hi, bye, yes, no, big, little, car, bed.
What you'll receive:
A digital PDF download (152 pages). No physical product will be shipped.
To use:
You will need to have an up to date version of a PDF Reader like Adobe Reader installed on your computer to open this resource.
Questions or Concerns?
I'd love to hear from you. Email me: Lia@speechandlanguageathome.com
* Special Offers *
Get discounts and access the Free Printables Library when you sign up for my newsletter.