Health and Life Skills Photo Cards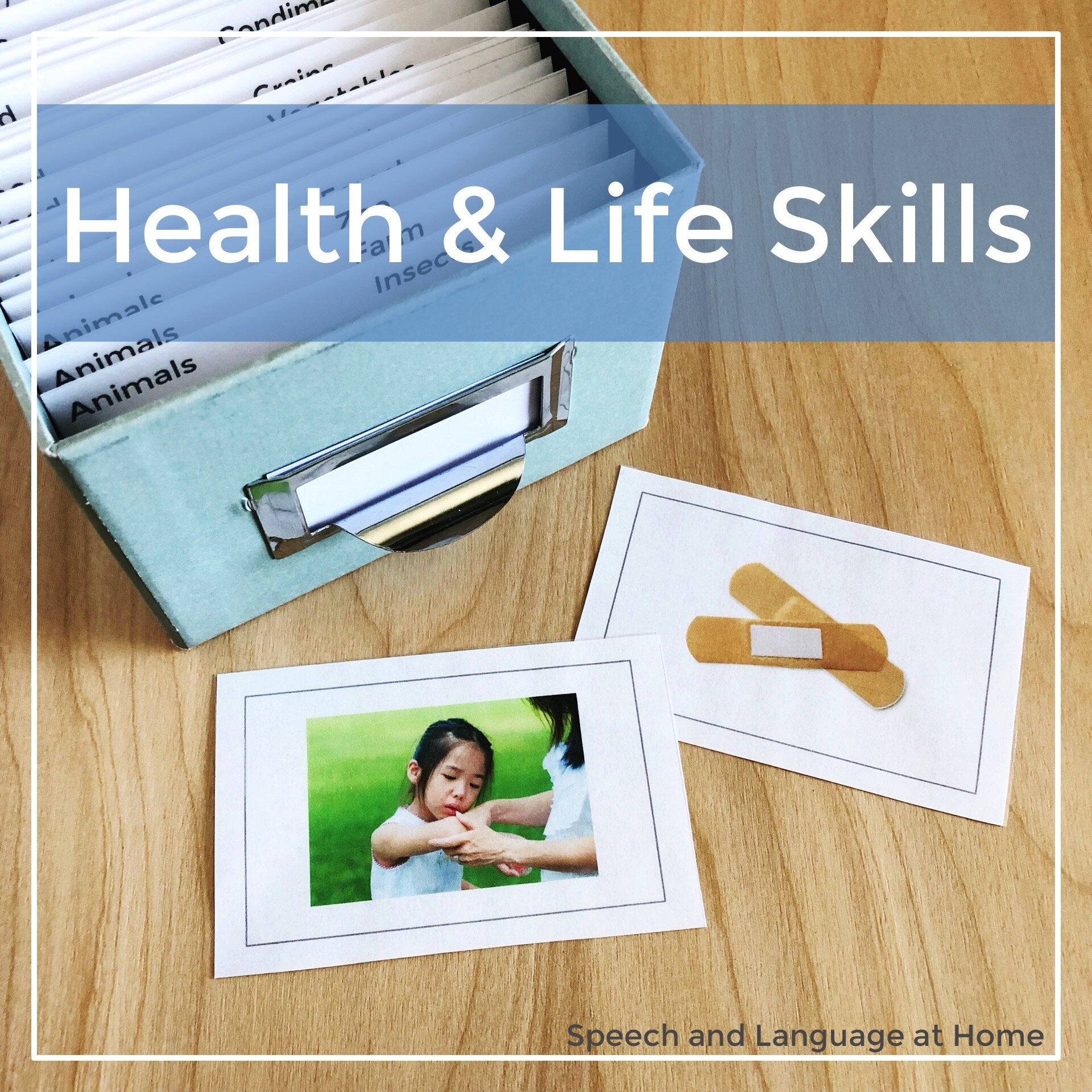 Health and Life Skills Photo Cards
I never have enough materials for life skills. Real photos? Even better! These Health and life skills photo cards are great for people of all ages. Pair them with other photo card sets for even more language combinations.
This instant PDF download includes:
binder cover

vocabulary word checklist

64 real photo cards (16 body/hygiene, 32 health, 16 routines/life skills)

64 word cards

1 page language lesson template (label, category, function, association , attributes, background knowledge and antonym/synonym/multiple meaning if appropriate)

3 pages of data collection sheets
Photo Cards: face/head, neck, hand, mouth/lips, arm/elbow, leg/knee, toes, feet, comb, razor, dental floss, nail polish, hair gel, perfume, make-up, sick/fever/flu, thermometer, headache, pill, cough, medicine, sneeze, tissue/Kleenex, hurt, Band-Aid, shot/vaccine, needle, sprain, crutches, broken bone, x-ray, first aid kit, cane, helmet, car seat, wheelchair, stethoscope, tweezers, gauze, hospital, reception/information, waiting room, doctor's office, nurse, surgeon, doctor, scientist, shower, brush teeth, shave, brush hair, haircut, wash dishes, make bed, laundry, grocery shop, cooking, ordering, hanging with friends, homework, exercise, sleep
Vary difficulty:
•For younger children pair photo cards with real objects
•For older children and adults use written words
What you'll receive:
A digital PDF download (21 pages). No physical product will be shipped.
To use:
You will need to have an up to date version of a PDF Reader like Adobe Reader installed on your computer to open this resource.
Questions or Concerns?
I'd love to hear from you. Email me: Lia@speechandlanguageathome.com
* Special Offers *
Get discounts and access the Free Printables Library when you sign up for my newsletter.