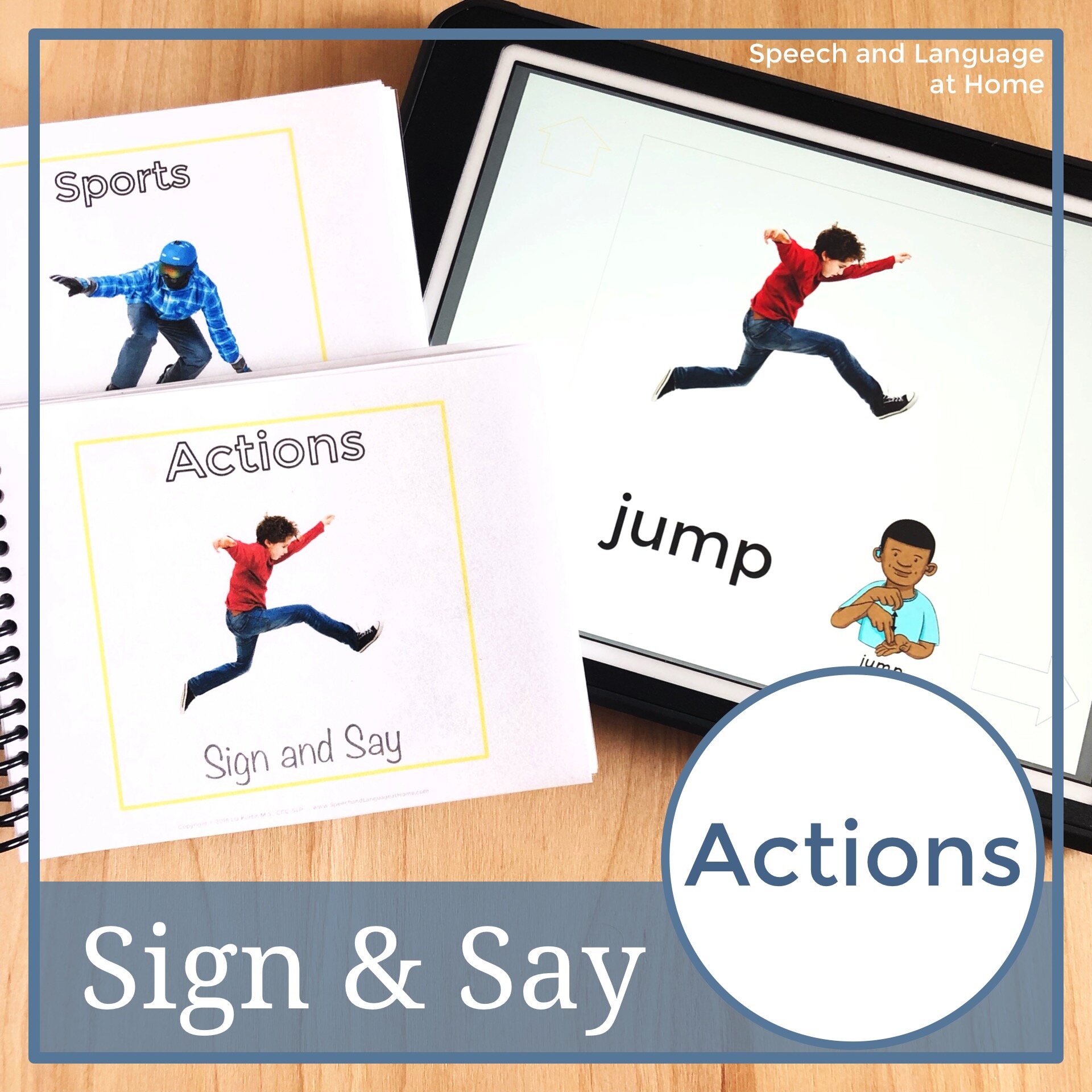 Sign and Say Actions
Surprisingly versatile materials for teaching first words.
Real-life photo with American Sign Language (ASL) image, and label included for each word.
You receive BOTH printable and no-print versions of the books.
Printable books for hands-on learning.
No-print version. An interactive PDF you can carry with you on your computer or tablet (Smartboards or Smartphones too!)
This instant PDF download includes:
Actions: bite, catch, clean, cut, draw, drink, eat, fly, give, go, help, hike, hug, jump, laugh, look, make, pick, play, read, ride, run, see, show, sleep, stop, swim, take, talk, walk
Sports: baseball, basketball, diving, football, gymnastics, hiking, hockey, ice skating, skiing, snowboarding, soccer, surfing, swimming
What you'll receive:
A zip file with 2 digital PDF downloads (60 pages total). No physical product will be shipped.
To use:
You will need to have an up to date version of a PDF Reader like Adobe Reader installed on your computer to open this resource.
Questions or Concerns?
I'd love to hear from you. Email me: Lia@speechandlanguageathome.com
* Special Offers *
Get discounts and access the Free Printables Library when you sign up for my newsletter.