Visual Schedules for Daily Routines at Home and School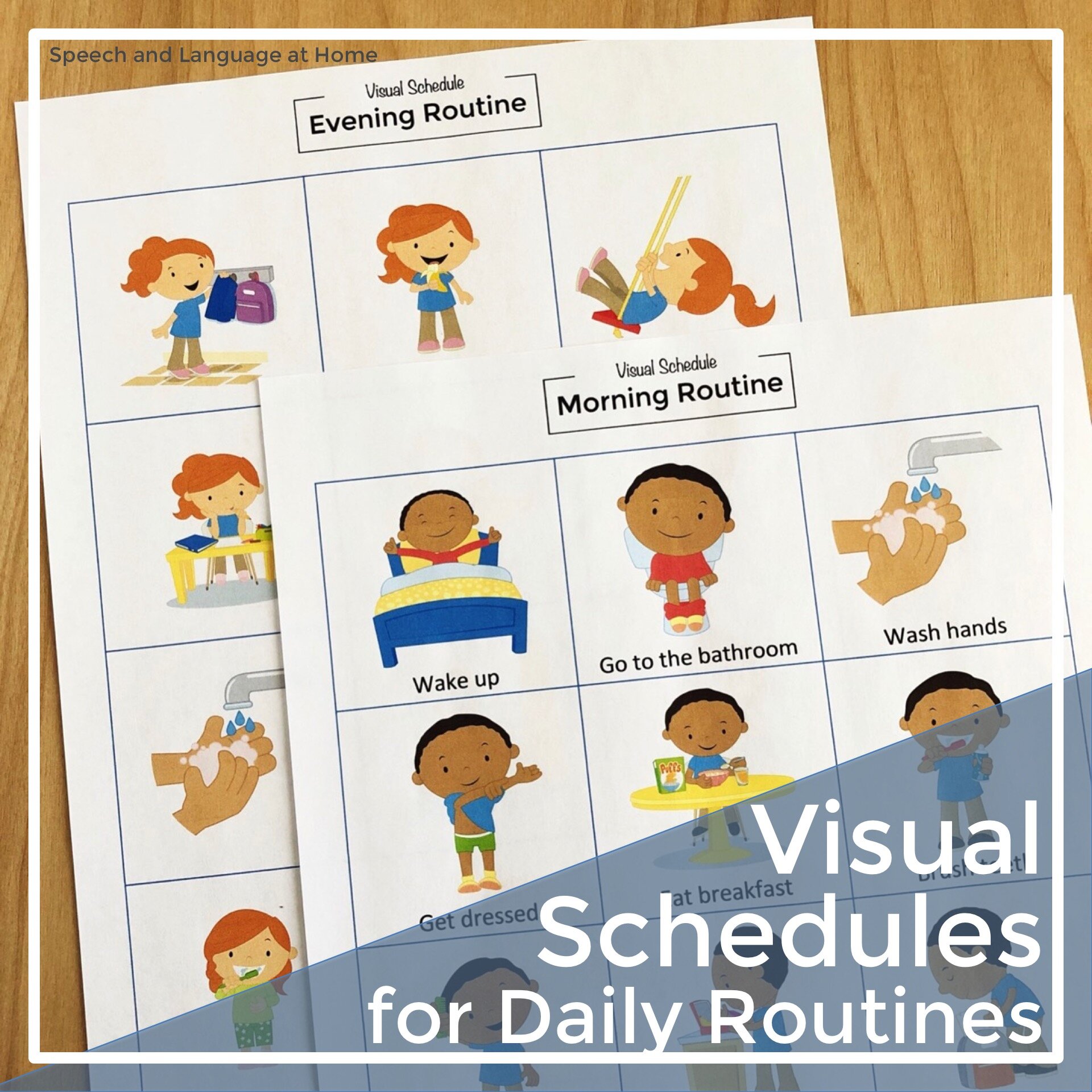 Visual Schedules for Daily Routines at Home and School
Having a visual schedule for daily routines can be a very helpful tool for ANY kid. I use these visual schedules with toddlers up through elementary school. They are especially useful for children with complex communication needs. You'll get 96 picture cards for home and school (color and black & white). Bonus: visuals for toy storage
This instant PDF download includes:
Index of visuals
Morning Routine (boy and girl)
wake up, go to the bathroom, wash hands, get dressed, eat breakfast, brush teeth, brush hair, pack lunch, pack backpack, put on shoes, put on jacket, go to school
School Schedule
circle time, recess, lunch, writing, computers, library, math, science, social studies, music, art, PE
Classroom
look, listen, be quiet, sit, read, work together, think, raise your hand, share, line up, walk, wash hands
Class Helpers
door helper, light helper, line leader, hand sanitizer, calendar helper, board cleaner, snack helper, lunch helper, messenger, table cleaner, plant waterer, pet feeder
Visual Directions
circle, cross out, underline, check, color, fold, cut, tape, glue, highlight, draw, write
write your name, trace, write, spell, ABC order, 123 order, stack, sort, match, count, measure, clean up
Evening Routines (boy and girl)
put backpack away, have a snack, have fun, do homework, eat dinner, go to the bathroom, wash hands, take a bath, put on pajamas, brush teeth, read, go to sleep
12 pictures per page

Color and black & white

With and without words
What you'll receive:
A digital PDF download (46 pages). No physical product will be shipped.
To use:
You will need to have an up to date version of a PDF Reader like Adobe Reader installed on your computer to open this resource.
Questions or Concerns?
I'd love to hear from you. Email me: Lia@speechandlanguageathome.com
* Special Offers *
Get discounts and access the Free Printables Library when you sign up for my newsletter.